Checkout Wizard
Bill clients faster with the simple Checkout Wizard
Easy to use
Clinicians and full-time receptionists need to effectively manage the check-out process efficiently.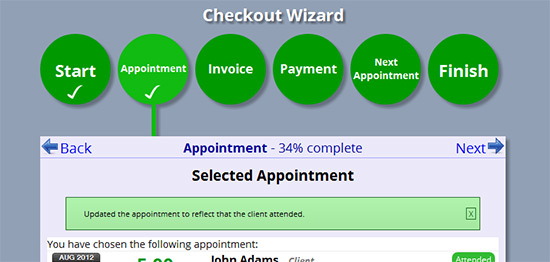 We have simplified the checkout process to six easy steps:
Choose a client
Confirm appointment attendance
Create the invoice
Record any payments
Schedule or confirm the next appointment
Print a receipt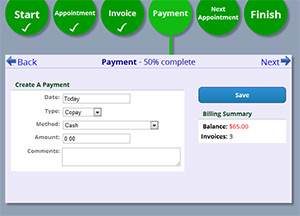 Track payments
When a client pays all or part of their balance, you can easily record it as part of their account.
MHPOffice allows both insurance and non-insurance workflows, and will even allow you to track check numbers for clients.
Done in 2 minutes
For most clients, you can be completely done with the checkout process, and they will have walked out of your office with a printed a statement.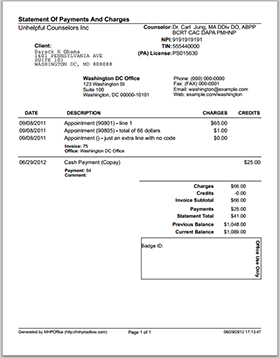 ---
You are done checking out. Now, you can focus on your next client!